PENGARUH STATION LEARNING CENTER TERHADAP PENINGKATAN MOTIVASI SISWA DALAM PEMBELAJARAN PENDIDIKAN JASMANI
Keywords:
physical education, learning, station learning center, motivation
Abstract
This study differs from the teaching method in that teaching behavior influences changes in students' motivation and response to competence in physical education. This experimental research was conducted at SMKN 1 Palasah with class XI majoring in travel business consisting of 6 men and 27 women were selected as samples with cluster random sampling technique, a motivational instrument that describes intrinsic and extrinsic motivation used in the data collection process. The results of the study illustrate that the station learning center has an effect on increasing students' intrinsic and extrinsic motivation. So that in order to motivate students in learning physical education as an alternative, they can use a station learning center.
Downloads
Download data is not yet available.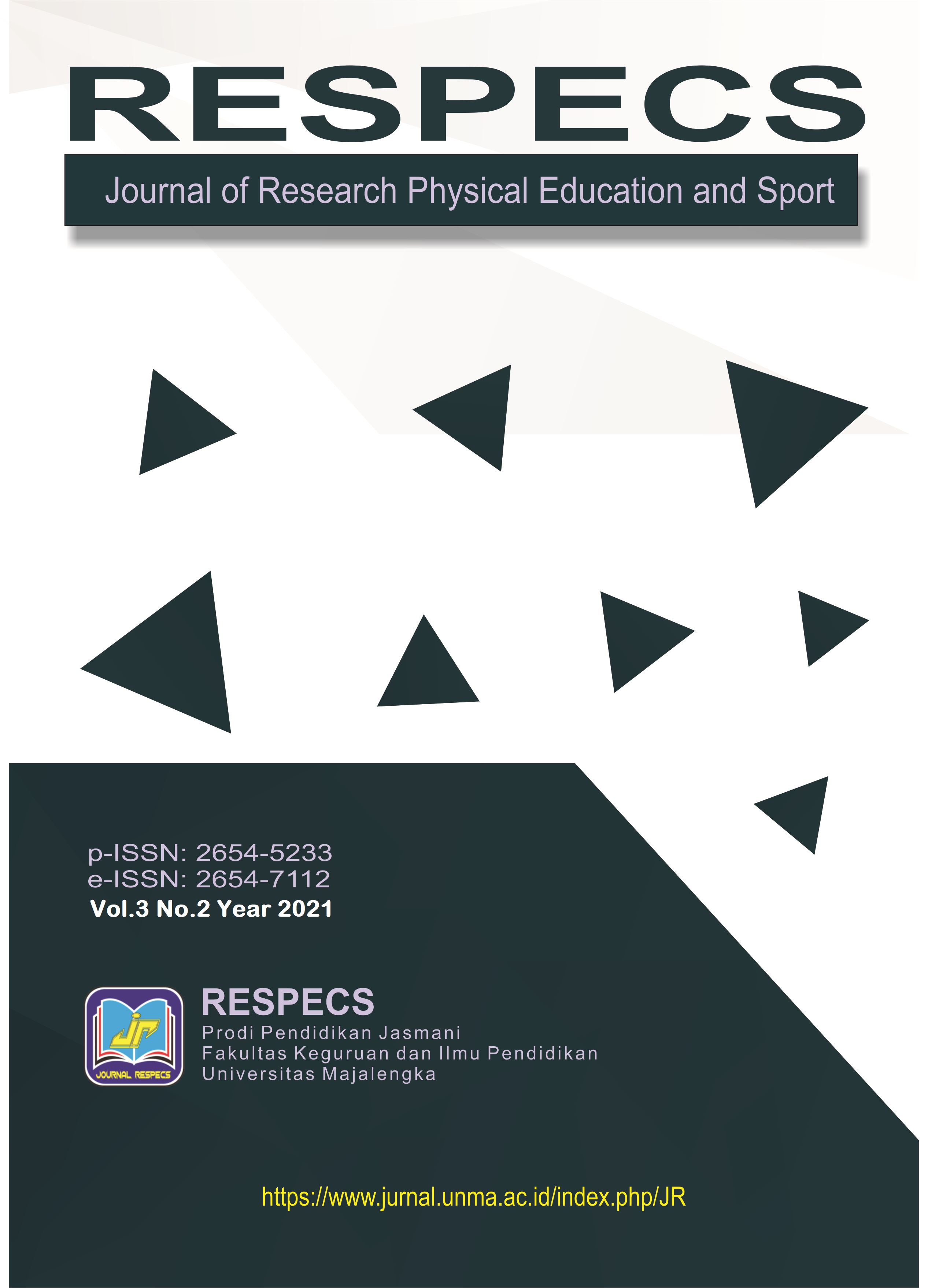 Downloads
How to Cite
Alhuda Dikrudin, D., Didik Subhakti Prawira, & Dewi Laelatul. (2021). PENGARUH STATION LEARNING CENTER TERHADAP PENINGKATAN MOTIVASI SISWA DALAM PEMBELAJARAN PENDIDIKAN JASMANI. Journal RESPECS (Research Physical Education and Sport), 3(2), 53–59. https://doi.org/10.31949/respecs.v3i2.1339