EFEKTIVITAS LATIHAN WEIGHT TRAINING TERHADAP KEBUGARAN JASMANI
Keywords:
Kebugaran Jasmani, Weight Training, Circuit Training
Abstract
Physical fitness is the ability of a person's body to carry out daily activities without causing significant fatigue. Aims to prove the effect of weight training on improving physical fitness. This research provides treatment in the form of weight training 14 stations to increase physical fitness. The sample consisted of 8 sports coaching education students who have been actively exercising. The pre-expremental design provides weight training treatment with the circuit method of 14 three sets of tools for 12 meetings with a break time between sets of 5-8 minutes. 100% training intensity or maximum load. The data were analyzed using the SPSS application using the paired sample formula. The results showed that the subjects experienced an increase. In conclusion, weight training with high intensity doses of 100% of maximum ability can improve physical fitness.
Downloads
Download data is not yet available.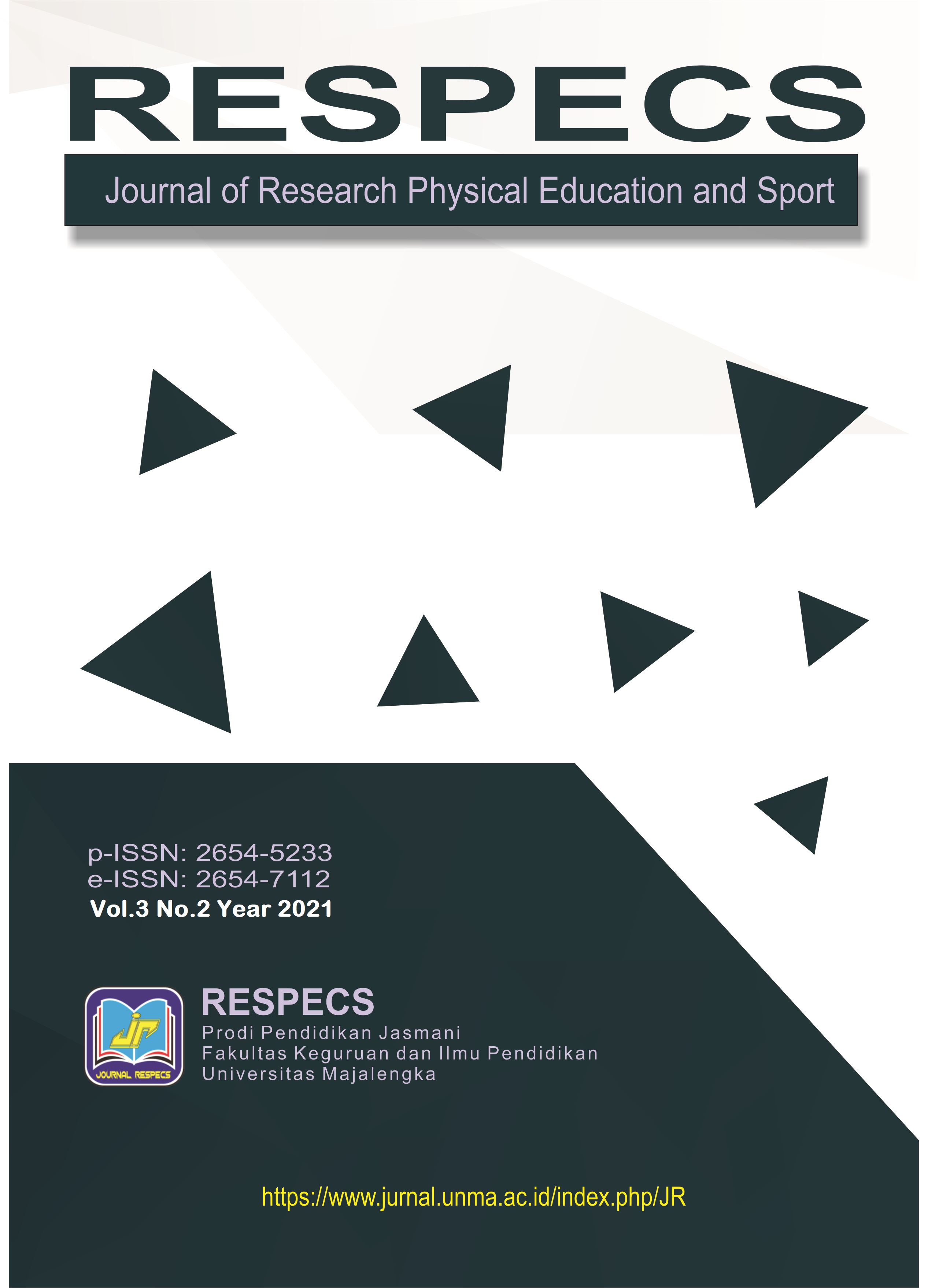 Downloads
How to Cite
Didi, Y Touvan Juni, & Edi. (2021). EFEKTIVITAS LATIHAN WEIGHT TRAINING TERHADAP KEBUGARAN JASMANI. JOURNAL RESPECS (Research Physical Education and Sports), 3(2), 9–19. https://doi.org/10.31949/respecs.v3i2.1029