DESAIN MODIFIKASI PERMAINAN TRADISIONAL SEBAGAI ALTERNATIF UNTUK PEMANASAN
Keywords:
Pemanasan, Permainan Tradisional, Denyut Nadi
Abstract
The aim of this research is the development of warm-up with traditional games for students before doing sports activities. The method used is Research and Development (RnD) with procedures for potential problem analysis, product design, expert validation, design revision, and testing. The subjects in the study were 10 students of Sports Coaching Education, from 7 sons and 3 daughters with an average age of 20 years. The instrument uses a pulse measuring test and a questionnaire. The analysis technique uses descriptive statistical calculations. The results of the judge's assessment for the first game were 98%, the second game was 98% and the third game was 98%, which means that the assessment of the design was categorized as "Very Worthy" to be tested. The results of this research in the student trials for game 1, game 2, and game 3 received a 64% rating to increase the pulse rate in the training zone from 60% to 75%. It can be said that 100% of game 1, game 2, and game 3 increase the pulse rate.
Downloads
Download data is not yet available.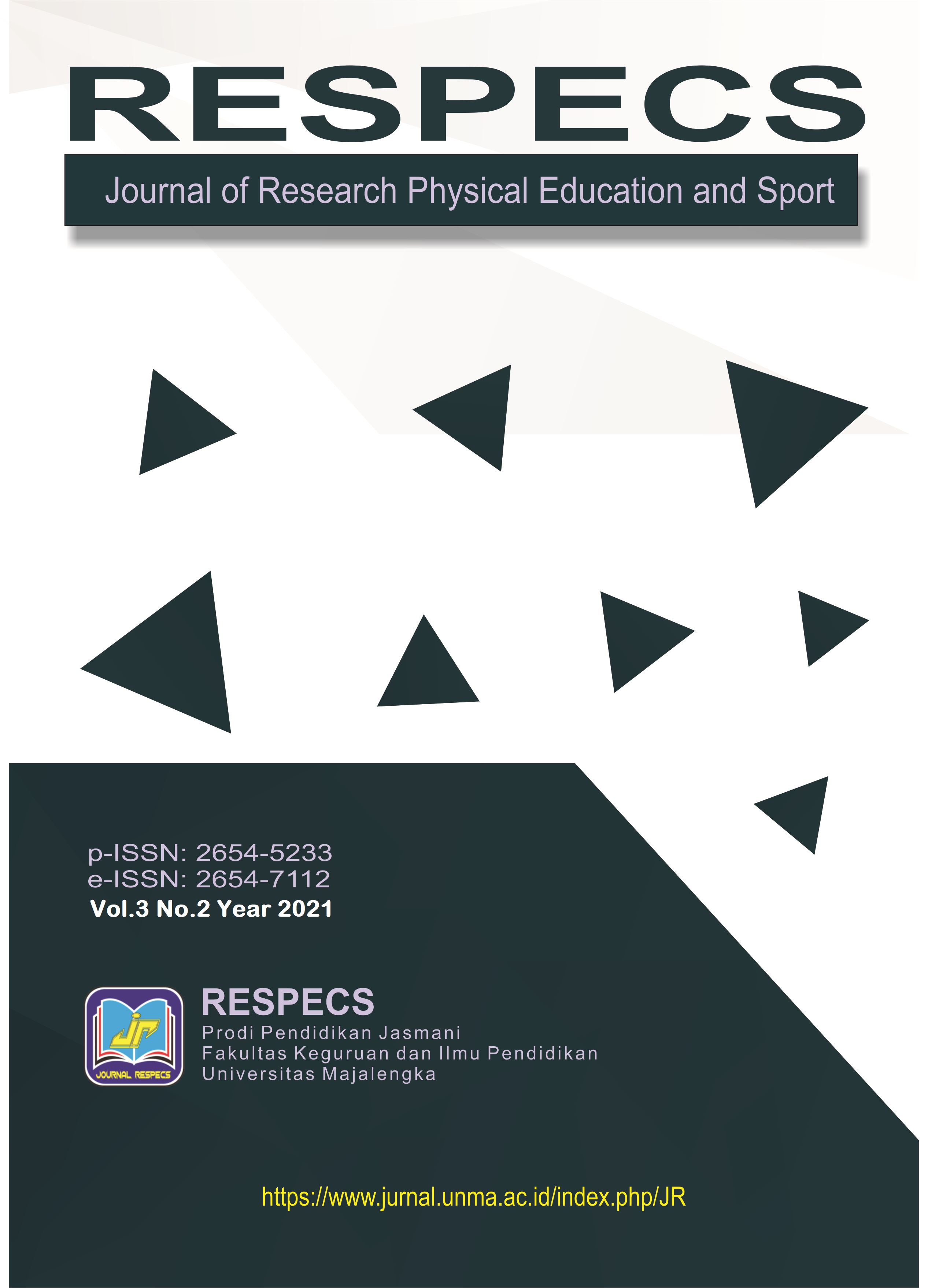 Downloads
How to Cite
Riduan, Y Touvan Juni, & Uray. (2021). DESAIN MODIFIKASI PERMAINAN TRADISIONAL SEBAGAI ALTERNATIF UNTUK PEMANASAN. Journal RESPECS (Research Physical Education and Sport), 3(2), 20–31. https://doi.org/10.31949/respecs.v3i2.1036