MENINGKATKAN HASIL BELAJAR LOMPAT JAUH DENGAN LATIHAN LOMPAT TALI : PENELITIAN TINDAKAN KELAS PADA KELAS VIII.2 SMPN 5 KOTA CIREBON
Keywords:
lompat jauh, lompat tali, pembelajaran
Abstract
The purpose of this study is to further improve long jump learning in an effort to improve learning outcomes, especially optimal jump results. The method used in this study is the Classroom Action Research method which was conducted at SMPN 5 Cirebon City in the 2012/2013 academic year for class VIII.2 students with a total of 25 students (Two RSBI classes). The results of the long jump learning research with rope jumping exercises showed an increase in learning outcomes as evidenced by an increase in the average value of the long jump technique from 57.24 to 84.20 or an increase of 47.1%, learning completeness reached 100% and the results of the jump distance from the average increased 51.96% from the average distance of 257.6 cm. to 391.3 cm. In terms of attitude, students are motivated to accept the concept of strength training by skipping because they feel happy and excited which is indicated by the activeness of students at each stage of learning. Thus, the higher the frequency and intensity of repetition, the higher the results of technical ability and jump results obtained.
Downloads
Download data is not yet available.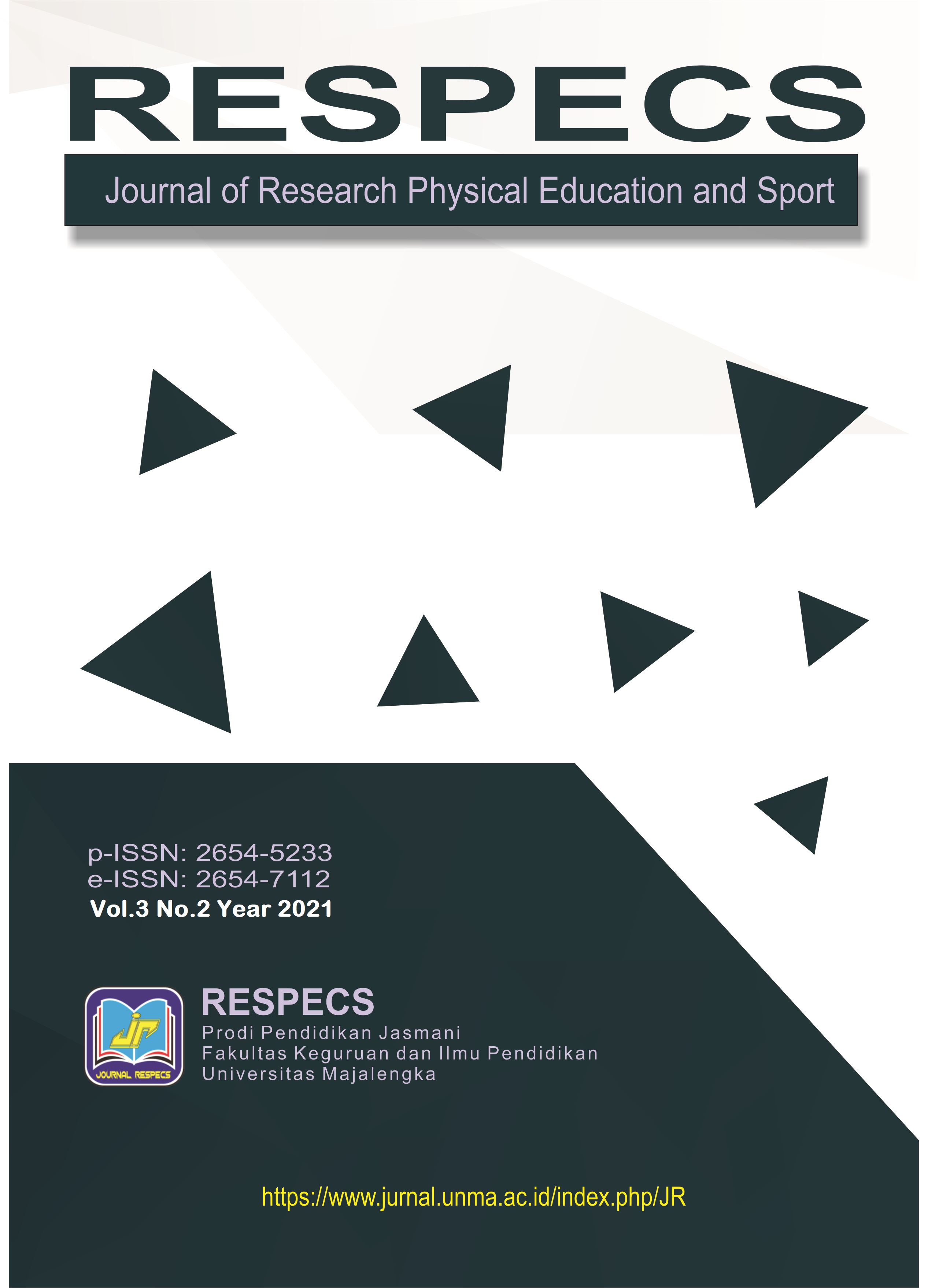 Downloads
How to Cite
Rusmantri, R. (2021). MENINGKATKAN HASIL BELAJAR LOMPAT JAUH DENGAN LATIHAN LOMPAT TALI : PENELITIAN TINDAKAN KELAS PADA KELAS VIII.2 SMPN 5 KOTA CIREBON. Journal RESPECS (Research Physical Education and Sport), 3(2), 1–8. https://doi.org/10.31949/respecs.v3i2.1222