Vol. 1 No. 2 (2022): INTERNATIONAL JOURNAL OF BASKETBALL STUDIES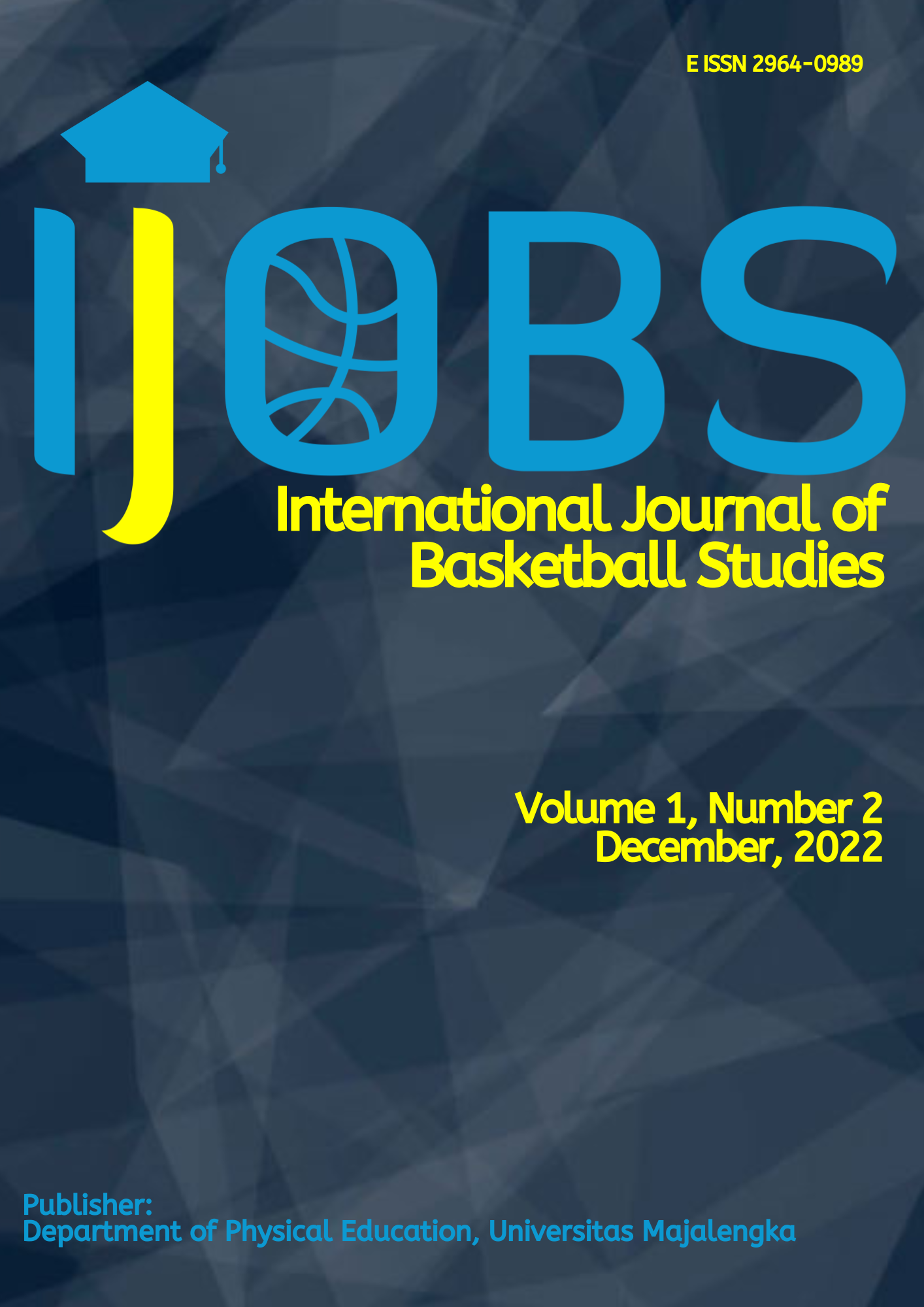 International Journal of Basketball Studies is an Open Access online journal, which publishes original research articles, reviews and letters in all areas related with Basketball Sport. The journal aims to provide the most complete and reliable source of information on current developments in the field. The emphasis will be on publishing quality articles.
Focus & Scope
To disseminate knowledge through the publishing of original scientific articles relevant to basketball sports that use a comprehensive, disciplinary or multidisciplinary approach to foster debate and inform practice in the basketball sports community. The Journal is guided on the following principles: 1) The democratization of thought and scientific space; 2) Methodological rigor; 3) Truthfulness of the facts; 4) Exercise critical thinking; 5) Ethical precepts and prevalent in society; 6) Social relevance of the topics, issues and contents.
Publishing Frequency:
Two issue per year (June and December)
E ISSN:
Online ISSN 2964-0898
Call for Paper 2023
We invite you to submit your paper to our journal. Papers submission deadlines:
Vol. 2 No. 1, submission deadline: April 20, 2023.
Vol. 3 No. 2, submission deadline: October 20, 2023.
In 2023 the journal comes out every three months:
Vol. 2 No. 1 — June 20, 2023;
Vol. 2 No. 2 — December 20, 2023.
Manuscripts are submitted online.