THE SOUNDNESS LEVEL OF ISLAMIC BANK GO PUBLIC USING RGEC. (Risk Profile, Good Corporate Governance, Earnings, And Capital)
TINGKAT KESEHATAN BANK SYARIAH GO PUBLIK DENGAN MENGGUNAKAN RGEC. (Risk Profile, Good Corporate Governance, Earnings, And Capital)
Keywords:
health assessment of banks, RGEC, Sharia banks listed.
Abstract
This paper aim to assess and analyst bank health level of Sharia banks listed on the Indonesia Stock Exchange or go public. Bank health assessment uses RGEC (Risk Profile, Good Corporate Governance, Earnings, And Capital) which is the latest regulation from Bank Indonesia. The sample is a Sharia Sharia banks listed with the period in 2019, so the result is an assessment of the health condition of the bank sample in 2019. The method used is descriptive analysis. The results showed that Sharia banks with the period in 2019 in good health, but there were several notes on each sample tested. More comprehensive tests need to be carried out in order to obtain better health assessment results.
Downloads
Download data is not yet available.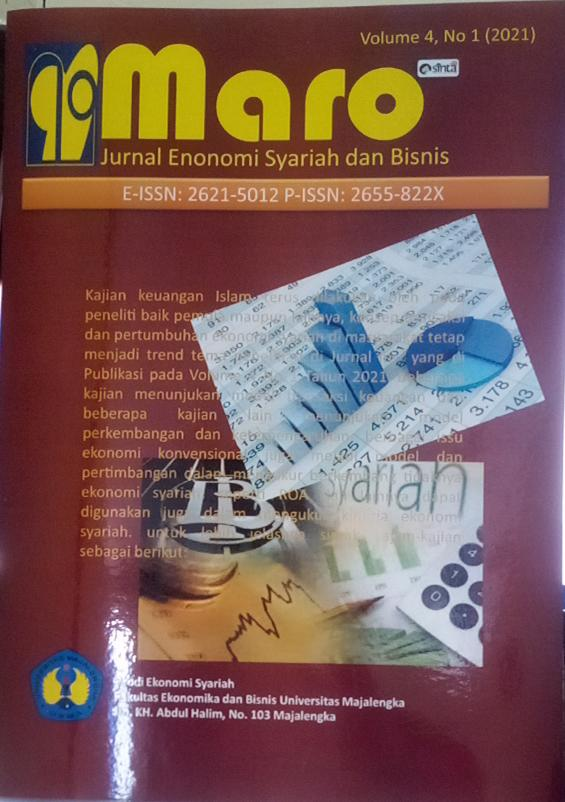 Downloads